VAN DAMME AVI SERIES AUDIO VIDEO COMPOSITE MULTICORE
A 2 video 2 audio composite multicore with miniature video coaxials coupled with the 1 pair audio cable from Van Damme Blue Series. This cable provides an elegant solution for the transmission of dual video and analogue audio signals within the same outer jacket.
Available Colours
Applications
Transmission of analogue audio and video signals in one jacket. Audio-visual solutions – lecterns, remote prompting, press conferences, stage management. 30 metre recommended maximum length for analogue video.
Max. Transmission
Length (m)
Pair Core to core
Capacitance (pF/m)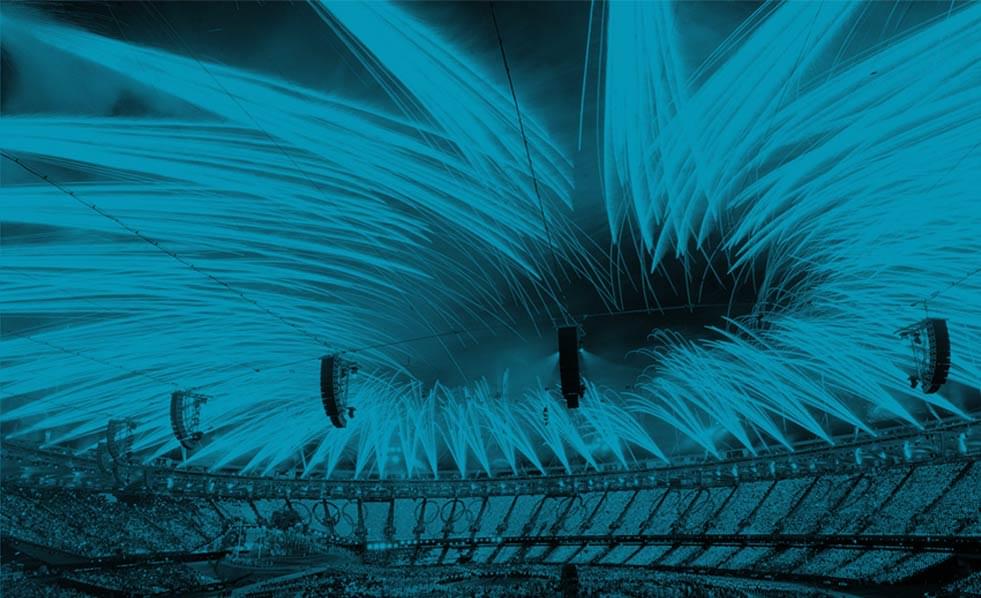 Specification
| | | |
| --- | --- | --- |
| Part Number | Description | Max. Reel Length |
| 268-350-202 | Van Damme AVI Mini Series 2 video 2 audio multicore | 500 m |
| | |
| --- | --- |
| Video coaxials | |
| Conductor | 7 x 0.12 mm bare ultra-pure oxygen-free copper |
| Conductor size | 7 x 0.12 mm, 0.08 mm2, AWG 30/7 |
| Dielectric | Foam skin polyethylene |
| Diameter | 1.60 ± 0.07 mm |
| Screen 2 | Tinned braided oxygen free copper, < 95% coverage |
| Overall jacket | Special antistatic flexible PVC |
| Coax colours | Red, Green |
| Overall diameter | 2.60 ± 0.07 mm |
| Audio pairs | |
| Conductor | 28 x 0.10 mm bare ultra-pure oxygen-free copper |
| Conductor size | 28 x 0.10 mm, 0.22 mm2, AWG 24/7 |
| Insulation | Polypropylene |
| Drain wire | 19 x 0.12 mm tinned ultra-pure oxygen-free copper |
| Drain wire size | 19 x 0.12 mm, 0.22 mm2, AWG 24/19 |
| Screen | 24 µm Aluminium/Polyester Foil >150% coverage |
| Pair jacket | PVC composite Sapphire Blue RAL 5003 |
| Overall diameter | 2.70 ± 0.07 mm |
| Overall construction | |
| Overall jacket | Flexible PVC composite Jet Black RAL 9005 |
| Overall diameter | 8.60 ± 0.15 mm |
| Bend radius | 15 x overall diameter |
| | | |
| --- | --- | --- |
| Video Coaxials | | |
| Impedance | | 75 ± 5 Ohms |
| Conductor Resistance | | 235 Ohm/km |
| Capacitance | | 56.5 pF/m |
| Velocity of Propagation | | 80% |
| Attenuation at 10 MHz | | 6.99 dB/100 m |
| Audio Pairs | | |
| Resistance | Conductor | < 90 Ohm/km |
| | Insulation | < 5000 MOhm/km |
| Capacitance | Core to core | 100 pF/m |
| | Core to screen | 200 pF/m |