What we do
About
Van Damme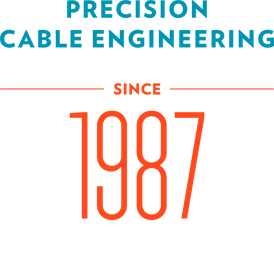 The Van Damme range has been designed, engineered and refined for over three decades as a result of technological advances and customer driven requirements.
This comprehensive and intelligent yet practical range of specialist audio and video cables has achieved premier status simply by being the finest cable range of its type on the open market.
Listening closely to customers and keeping our finger 'on the pulse' has afforded us the enviable position of offering our clients what they truly need without compromise.
The highly evolved products in this site are a result of years of keeping 'in tune' with our customers coupled with our own refinements and exhaustive research and development into cabling technology.
We have incorporated into the Van Damme range many new and innovative ideas never seen before. These are designed to cater for anything from eco-friendly to user friendly, this largely depending on whether it is an architectural specification or the rigours of touring.
What we believe we have created are truly elegant cabling solutions for a vast array of applications.
This is why Van Damme is employed so confidently on the stages, studios and screens across the world.
We feel our client list says it all.