VAN DAMME SUPER GREEN SERIES DIGI GRADE ENHANCED AES/EBU 110 OHM PRE-JACKETED CABLE
Van Damme Super Green enhanced AES/EBU cable is a foil screen overall braid multicore and a PVC jacketed one pair cable optimised for the long distance transmission of 96 KHz digital audio signals. With its multicore construction based on the already well proven Van Damme Black Series this cable is also ideally suited to the rigours of touring systems. With many manufacturers' amplifiers optimised for 96KHz AES/EBU inputs this range provides an effective solution for getting from the FOH mixing desk to the on stage amplifier racks. In addition, the one pair type can be used for rack wiring and non-LSZH installations.
Applications
Long distance transmission of AES/EBU digital audio signals. Analogue and/or digital PA returns multipin looms from 1 – 12 pairs. Any 100 to 110 Ohm balanced data application such as RS422, RS485, DMX512 and timecode. Electrically engineered for long distance 96KHz digital audio transmission -150 metres without equalisation is well within the cables' performance.
Capacitance
Core to core
(pF/m)
Attenuation
At 3 MHz
(dB/100m)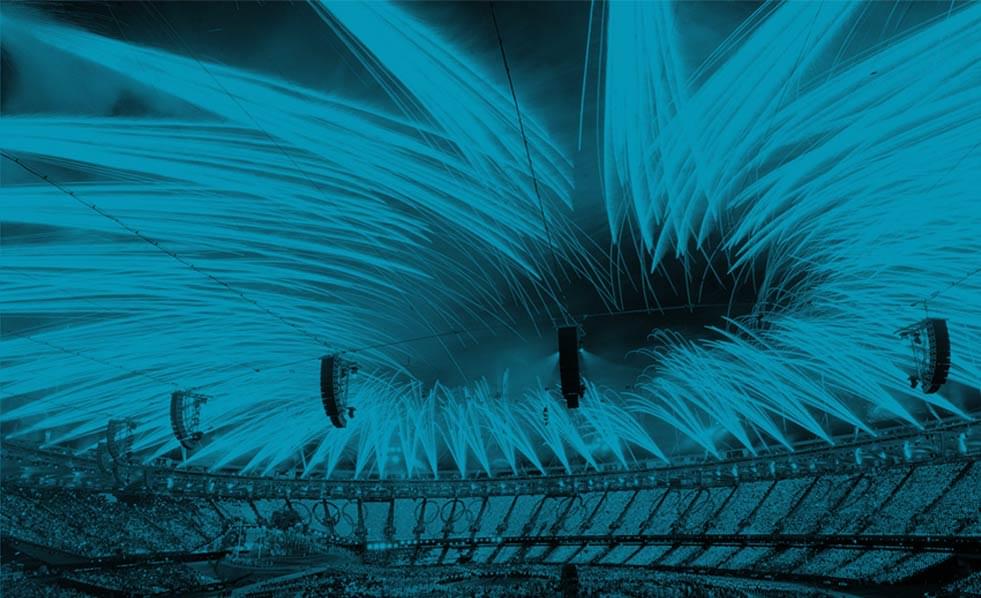 Specification
| | | | |
| --- | --- | --- | --- |
| Part Number | Description | Overall Diameter (mm) | Max. Reel Length |
| 268-434-050 | Van Damme Super Green Series Digi Grade 4 pair multicore | 13.30 | 500 m |
| 268-438-050 | Van Damme Super Green Series Digi Grade 8 pair multicore | 17.20 | 500 m |
| 268-432-050 | Van Damme Super Green Series Digi Grade 12 pair multicore | 21.00 | 500 m |
| 268-431-050 | Van Damme Super Green Series Digi Grade 1 pair | 4.80 | 500 m |
| | |
| --- | --- |
| Multicores: | |
| Conductors | 7 x 0.25 mm bare ultra-pure oxygen-free copper |
| Conductor size | 7 x 0.25 mm, 0.34 mm2, AWG 22/7 |
| Insulation | Foam Skin Polyethylene |
| Screen type | 24 µm Aluminium/Polyester Foil >150% coverage |
| Drain wire | 19 x 0.12 mm bare ultra-pure oxygen-free copper |
| Pair jacket | PVC composite Pebble Grey RAL 7032 |
| Overall Construction | |
| Separator | Soft tape |
| Overall braid | Tinned copper braid > 85% coverage |
| Jacket material | Flexible PVC composite Leaf Green RAL 6002 |
| Bend Radius | 15 x overall diameter |
| 1 pair 268-431-050: | |
| Conductors | 7 x 0.25 mm bare ultra-pure oxygen-free copper |
| Conductor size | 7 x 0.25 mm, 0.34 mm2, AWG 22/7 |
| Insulation | Foam Skin Polyethylene |
| Screen type | 24 µm Aluminium/Polyester Foil >150% coverage |
| Drain wire | 19 x 0.12 mm bare ultra-pure oxygen-free copper |
| Overall jacket | Flexible PVC composite Leaf Green RAL 6002 |
| Overall diameter | 4.80 ± 0.15 mm |
| Bend Radius | 10 x overall diameter |
| | | |
| --- | --- | --- |
| Resistance | Conductor | < 58.8 Ohm/km |
| | Insulation | > 5000 MOhm/km |
| Capacitance | Core to core | 40 pF/m |
| | Core to screen | 80 pF/m |
| Impedance | | 110 ± 20% Ohms |
| Attenuation at 3MHz | | 4.90 dB/100m |