VAN DAMME VDM PA-CONS
Van Damme 8 pole and 19 pole PA-Cons were originally launched to support amplifier and speaker connectivity in L'Acoustics line array PA Systems. They are compatible with the originally specified CA-Com connectors, with improved features such as the arctic rubberised locking ring, and compression gland strain relief. The 8 pole connector is also used by d&b audiotecnik.
Applications
8 pole speaker connector for high current speaker systems. 19 pole signal connector for 4 or 6 channel mic/line signals. Compatible with other manufacturers' Mil-DTL-5015/VG95234 bayonet connectors. 8 pole connector has silver plated solder contacts. 19 pole connector is a crimp connector, using the same contacts as VDM audio multipins, solder version also available. IP65 protection when mated.
8 Pole PA-Con
Peak Current
8 Pole PA-Con
Rated Current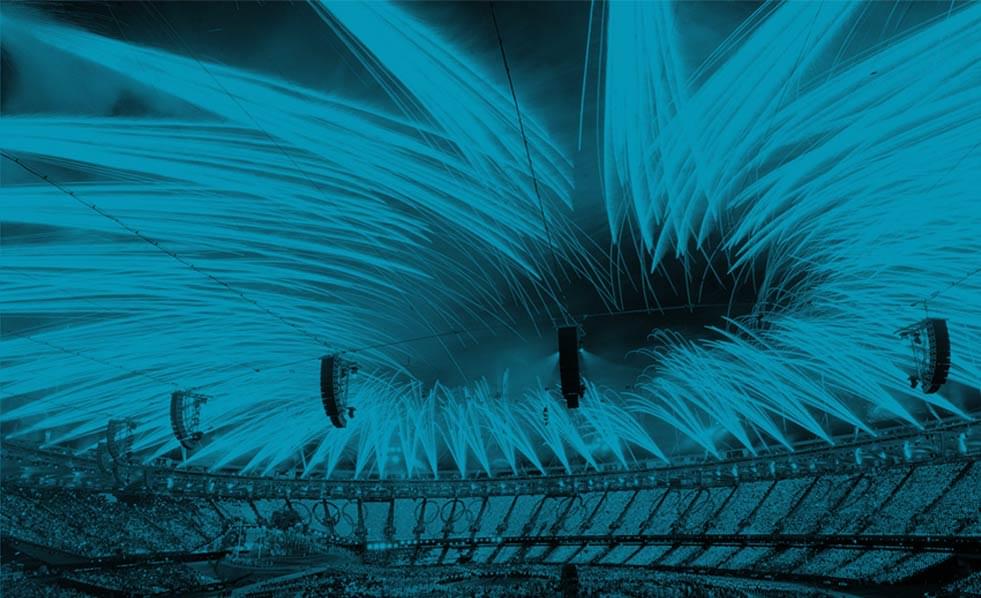 Specification
| | |
| --- | --- |
| Part Number | Description |
| 369-802-811 | PA-Con 8 pole cable female lock ring |
| 369-804-821 | PA-Con 8 pole cable male lock ring |
| 369-806-812 | PA-Con 8 pole cable female bayonet |
| 369-808-822 | PA-Con 8 pole cable male bayonet |
| 369-810-832 | PA-Con 8 pole panel female bayonet |
| 369-812-842 | PA-Con 8 pole panel male bayonet |
| | | |
| --- | --- | --- |
| Part Number | Description | |
| 19 Pole Crimp Connectors | | |
| 369-190-011 | PA-Con 19 pole female lock ring | |
| 369-192-022 | PA-Con 19 pole male lock ring | |
| 369-194-011 | PA-Con 19 pole female bayonet | |
| 369-196-022 | PA-Con 19 pole male bayonet | |
| 369-198-011 | PA-Con 19 pole panel female | |
| 369-200-022 | PA-Con 19 pole panel male | |
| 19 Pole Crimp Contacts | | |
| 369-084-285 | Male contact silver, 25 to 85 pole | size 18, 26-20 AWG |
| 369-086-385 | Female contact, silver, 25 to 85 pole | size 18, 26-20 AWG |
| 369-088-485 | Male contact gold, 25 to 85 pole | size 18, 26-20 AWG |
| 369-090-585 | Female contact gold, 25 to 85 pole | size 18, 26-20 AWG |
| | | |
| 369-284-285 | Male contact silver, 25 to 85 pole | size 16, 18-16 AWG |
| 369-286-385 | Female contact, silver, 25 to 85 pole | size 16, 18-16 AWG |
| 369-288-485 | Male contact gold, 25 to 85 pole | size 16, 18-16 AWG |
| 369-290-585 | Female contact gold, 25 to 85 pole | size 16, 18-16 AWG |
| 19 Pole Solder Connector | | |
| S369-190-011 | PA-Con 19 pole female lock ring with solder contacts | |
| | | |
| --- | --- | --- |
| Connectors | | |
| Insert material | Chloroprene rubber (neoprene) | |
| Connector body | Aluminium alloy with resistive paint | |
| Cable gland | Plastic compression, metric thread | |
| | PA-Con 8 pole | M32, 11-21 mm |
| | PA-Con 19 pole | M20, 10-14 mm |
| Bayonet type | Roller pin | |
| Mating cycles | > 2,000 | |
| Operating voltages | PA-Con 8 pole | 900 Vdc, 1250 Vac |
| | PA-Con 19 pole | 250 Vdc, 200 Vac |
| Flashover voltage | PA-Con 8 pole | 3600 Vac |
| | PA-Con 19 pole | 1400 Vac |
| Contacts - PA-Con 8 Pole | | |
| Material | High conductivity alloy | |
| Plating | Silver | |
| Type | Solder bucket | |
| Contacts - PA-Con 19 Pole | | |
| Material | High conductivity alloy | |
| Plating | Silver or Gold | |
| Wire size | VDM 25-85 (size 18) | 26-20 AWG, 0.15-0.60 mm<sup>2 |
| | VDM 150 (size 20) | 26-22 AWG, 0.15-0.30 mm<sup>2 |
| Electrical - PA-Con 8 pole | Peak current | Rated current |
| Size 12 solder bucket | 41 A | 23 A |
| Electrical – PA-Con 19 pole | Peak current | Rated current |
| VDM 25-85 (size 16) | 22 A | 13 A |
| VDM 25-85 (size 18) | 10 A | 7.5 A |