VAN DAMME TOURLIGHT TACTICAL FIBRE CABLE
Van Damme Tourlight II heavy duty and Tourlight Low OD tactical fibre cables are designed to withstand the demands of the outside broadcast, touring and presentation markets. Tourlight II's inner polyurethane jacket over aramid yarn centre core, coated glass yarn and overall PVC jacket ensure that the inner fibres are well protected and remain within permitted migration limits. Tourlight Low OD cable has an aramid centre core with a robust polyurethane outer jacket and is optimised for patch and reel mounted applications. Approved for use by Neutrik Ag with the OpticalCon connector, and compatible with HMA and other similar expanded beam connectors, Tourlight assemblies are trusted and relied on throughout the world.
Available Colours
Applications
Neutrik OpticalCon and Expanded Beam 2 and 4 core assemblies. Point to point and networked audio & lighting control. 4K UHD Connectivity for live events. Approved by Neutrik Ag for use with the Neutrik Advanced OpticalCon.
SM Tourlight II
Metres used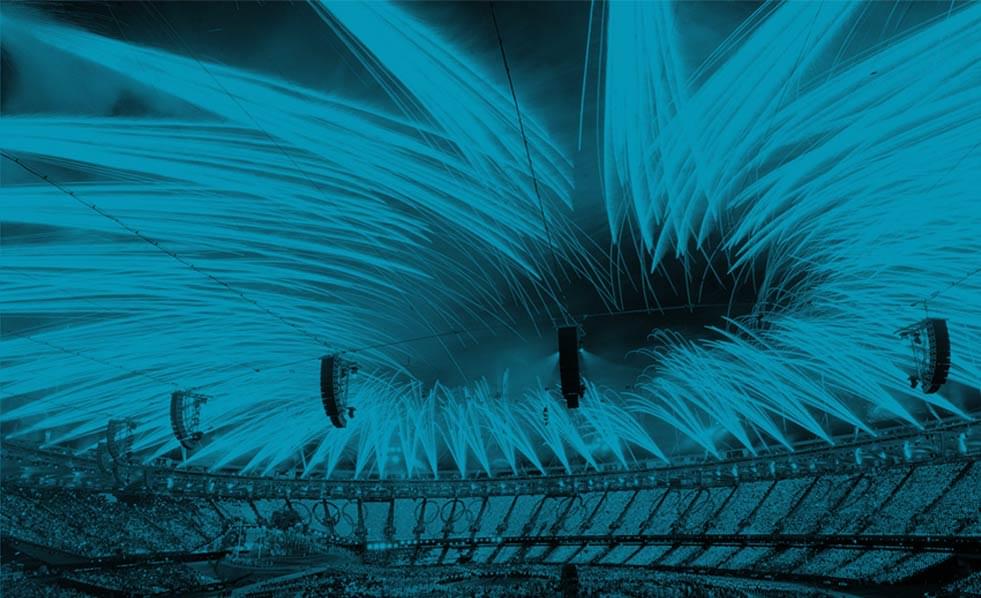 Specification
| | | |
| --- | --- | --- |
| Part Number | Description | Max. Reel Length |
| 288-004-050 | Van Damme Tourlight II OM3 multimode 4 core fibre | 500 m |
| 288-004-009 | Van Damme Tourlight II OS1 single mode 4 core fibre | 500 m |
| 288-104-050 | Van Damme Tourlight Low OD OM3 multimode 4 core fibre | 500 m |
| 288-104-009 | Van Damme Tourlight Low OD OS1 single mode 4 core fibre | 1000 m |
| | |
| --- | --- |
| Tourlight II: | |
| 288-004-050 | 288-004-050 |
| Fibre type | ISO/IEC 11801 OM3 |
| Core diameter | 50 ± 2 µm |
| Cladding diameter | 125 ± 1.0 µm |
| 288-004-009 | |
| Fibre type | ISO/IEC 11801 OS1 |
| Core diameter | 9 ± 0.40 µm |
| Cladding diameter | 125 ± 0.7 µm |
| Overall construction | |
| Buffer material | Polyester elastomer |
| Buffer diameter | 900 µm |
| Colour code | Blue, Yellow, Red, White |
| Strength elements | Aramid yarn |
| Inner jacket | Polyurethane |
| Armouring | Coated glass yarn |
| Overall jacket | Special PVC Composite Jet Black RAL 9005 |
| Overall diameter | 8.50 ± 0.50 mm |
| Bend radius | 10 x overall diameter |
| Mechanical tests | |
| Tensile performance | IEC 60794-1-2-E1: 2400 N |
| Crush resistance | IEC 60794-1-2-E3: 4000 N/100 mm |
| Impact | IEC 60794-1-2-E4: 15 Nm |
| | |
| Tourlight Low OD: | |
| 288-104-050 | 288-004-050 |
| Fibre type | ISO/IEC 11801 OM3 |
| Core diameter | 50 ± 2.5 µm |
| Cladding diameter | 125 ± 1.0 µm |
| 288-104-009 | |
| Fibre type | ISO/IEC 11801 OS1 |
| Core diameter | 9.20 ± 0.40 µm |
| Cladding diameter | 125 ± 1.0 µm |
| Overall construction | |
| Buffer material | Polyester elastomer |
| Buffer diameter | 900 µm |
| Colour code | Blue, Yellow, Red, White |
| Strength elements | Aramid yarn |
| Overall jacket | Polyurethane Jet Black RAL 9005 |
| Overall diameter | 5.80 ± 0.30 mm |
| Bend radius | 15 x overall diameter |
| Mechanical tests | |
| Tensile performance | IEC 60794-1-2-E1: 2400 N |
| | |
| --- | --- |
| Tourlight II: | |
| 288-004-050 | OM3 Multimode |
| Attenuation @ 850 nm | ≤ 2.80 dB/km |
| Attenuation @ 1300 nm | ≤ 0.80 dB/km |
| Bandwidth @ 850 nm | ≥ 1500 MHz/km |
| Bandwidth @ 1300 nm | ≥ 500 MHz/km |
| 288-004-009 | OS1 Single mode |
| Attenuation @ 1310 nm | ≤ 0.35 dB/km |
| Attenuation @ 1383 nm | ≤ 0.35 dB/km |
| Attenuation @ 1550 nm | ≤ 0.25 dB/km |
| Attenuation @ 1625 nm | ≤ 0.28 dB/km |
| | |
| Tourlight Low OD: | |
| 288-004-050 | OM3 Multimode |
| Attenuation @ 850 nm | ≤ 2.80 dB/km |
| Attenuation @ 1300 nm | ≤ 0.80 dB/km |
| Bandwidth @ 850 nm | ≥ 1500 MHz/km |
| Bandwidth @ 1300 nm | ≥ 500 MHz/km |
| 268-004-009 | OS1 Single mode |
| Attenuation @ 1310 nm | ≤ 0.35 dB/km |
| Attenuation @ 1550 nm | ≤ 0.25 dB/km |