VAN DAMME PURPLE SERIES DIGILOG ECOFLEX AES/ANALOGUE INSTALLATION CABLE LSZH
Van Damme Purple Series Digilog Ecoflex is a Low Smoke Zero Halogen (LSZH) jacketed audio multicore specifically for installation use. The use of LSZH cables is becoming a specified essential in public buildings and new build construction projects. Based electrically and mechanically on the Van Damme Green Series range this cable will carry AES/EBU and/or analogue balanced audio as well as paired data signals such as RS485, RS422 and DMX512.
Applications
Installed AES/EBU digital or analogue audio cable infrastructure requiring LSZH construction. Any 100 to 110 Ohm balanced data application such as RS422, RS485, DMX512 and timecode. Installation in marine vessels, schools and colleges, government premises and public buildings. Equipment rack wiring where LSZH materials have been specified.
Products used:
1, 2, 4, 8, 12, 24 Pair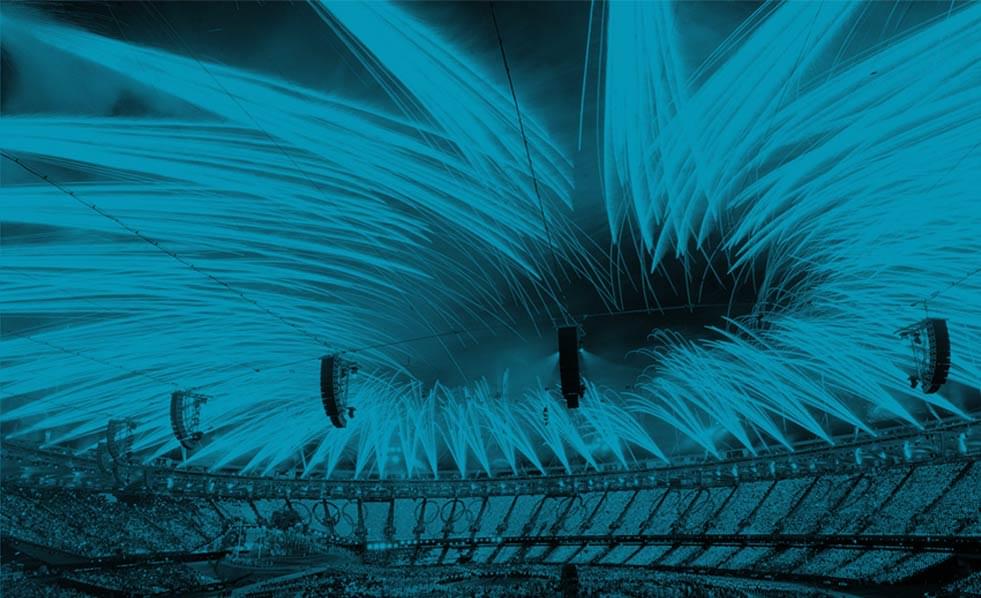 Specification
| | | | |
| --- | --- | --- | --- |
| Part Number | Description | Overall Diameter (mm) | Max. Reel Length |
| 278-412-070 | Van Damme Purple Series Digilog LSZH 2 pair multicore | 7.50 | 500 m |
| 278-414-070 | Van Damme Purple Series Digilog LSZH 4 pair multicore | 9.20 | 500 m |
| 278-418-070 | Van Damme Purple Series Digilog LSZH 8 pair multicore | 12.20 | 500 m |
| 278-422-070 | Van Damme Purple Series Digilog LSZH 12 pair multicore | 15.00 | 500 m |
| 278-424-070 | Van Damme Purple Series Digilog LSZH 24 pair multicore | 20.00 | 500 m |
| 278-401-000 | Van Damme Purple Series Digilog LSZH 1 pair | 3.90 | 500 m |
| | |
| --- | --- |
| Multicores: | |
| Conductors | 7 x 0.16 mm bare ultra-pure oxygen-free copper |
| Conductor size | 7 x 0.16 mm, 0.14 mm2, AWG 26/7 |
| Insulation | Foam Skin Polyethylene |
| Screen type | 24 µm Aluminium/Polyester Foil >150% coverage |
| Drain wire | 7 x 0.16 mm tinned ultra-pure oxygen-free copper |
| Pair jacket | SHF-1 LSZH polymer Red Lilac RAL 4001 |
| Overall Construction | |
| Jacket material | SHF-1 LSZH polymer Red Lilac RAL 4001 |
| Bend Radius | 15 x overall diameter |
| 1 pair 278-401-050: | |
| Conductors | 7 x 0.20 mm bare ultra-pure oxygen-free copper |
| Conductor size | 7 x 0.20 mm, 0.22 mm2, AWG 24/7 |
| Insulation | Foam Skin Polyethylene |
| Screen type | 24 µm Aluminium/Polyester Foil >150% coverage |
| Drain wire | 7 x 0.20 mm tinned ultra-pure oxygen-free copper |
| Overall jacket | SHF-1 LSZH polymer Red Lilac RAL 4001 |
| Overall diameter | 3.90 ± 0.15 mm |
| Bend Radius | 15 x overall diameter |
| | | |
| --- | --- | --- |
| Multicores: | | |
| Resistance | Conductor | < 144 Ohm/km |
| | Insulation | < 5000 MOhm/km |
| Capacitance | Core to core | 50 pF/m |
| | Core to screen | 100 pF/m |
| Impedance | | 110 ± 20% Ohms |
| Attenuation at 3MHz | | 7.05 dB/100m |
| 1 pair 278-401-000: | | |
| Resistance | Conductor | < 90 Ohm/km |
| | Insulation | < 5000 MOhm/km |
| Capacitance | Core to core | 50 pF/m |
| | Core to screen | 100 pF/m |
| Impedance | | 110 ± 20% Ohms |