VAN DAMME HD VISION FLEXIBLE MULTICORE COAX
Van Damme HD Vision coax multicores utilise PVC jacketed versions of the well proven Van Damme 278-175-000 RG6/U single HD-SDI coax. These are then combined with polypropylene fillers and an overall antistatic paper tape and oversheathed in a flexible PVC composite jacket. Suitable for SMPTE 424M and 292M HD-SDI signals as well as SDI, analogue video and MADI, and ideal for dynamic touring applications.
Available Colours
Applications
Transmission of HD-SDI, SDI and analogue video signals. MADI multicores. Designed for touring, outside broadcast and other dynamic uses.
Max. Transmission
Length 1080i (m)
Max. Transmission
Length 1080p (m)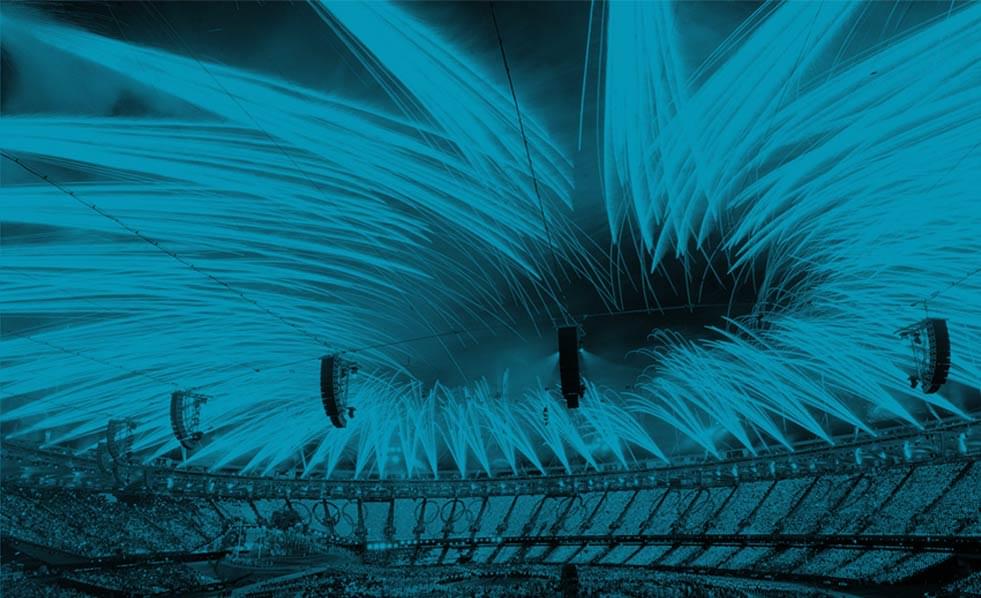 Specification
| | | | |
| --- | --- | --- | --- |
| Part Number | Description | Overall Diameter | Max. Reel Length |
| 268-475-000 | Van Damme HD Vision flexible coax 4 way multicore | 20.50 ± 0.30 mm | 500 m |
| 268-675-000 | Van Damme HD Vision flexible coax 6 way multicore | 26.00 ± 0.30 mm | 500 m |
| | |
| --- | --- |
| Conductor | 1 x 1.02 mm bare oxygen-free copper |
| Conductor size | 1 x 1.02 mm, 0.79 mm2, AWG 18 |
| Dielectric | Foamed polyethylene |
| Diameter | 4.70 ± 0.15 mm |
| Screen 1 | Aluminium/polyester foil 125% coverage |
| Screen 2 | Tinned oxygen free braided copper, < 95% coverage |
| Overall Jacket | PVC composite Sky Blue RAL 5015 |
| Overall diameter | 6.80 ± 0.30 mm |
| Overall Construction | |
| Overall Jacket | Flexible PVC composite Jet Black RAL 9005 |
| Bend Radius | 15 x overall diameter |
| | |
| --- | --- |
| Impedance | 75 ± 3 Ohms |
| Conductor Resistance | > 24 Ohm/Km |
| Capacitance | 60 pF/m |
| Velocity of Propagation | 80% |
| Attenuation at 1500 MHz | 30.9 dB/100 m |
| Attenuation at 3000 MHz | 45.5 dB/100 m |