VAN DAMME AMBICORE POWER & SIGNAL TOUR GRADE MULTICORE
The Van Damme Ambicore range is a hybrid multicore with an AES/EBU screened & jacketed pair combined with 0.75 mm², 1 mm², 1.5 mm² or 2.5 mm² jacketed power cables. Very flexible and specified for dynamic use this cable range provides an elegant solution to the problem of integrated signal and power distribution.
Available Colours
Applications
Self-powered speakers from studio monitors to public address systems. Power and DMX512 for stand-alone light fixtures. Interfacing 2 track AES/EBU recorders with existing systems. Any application requiring balanced analogue or AES digital audio, RS422/485 or DMX512 control with a power feed.
Audio Pair
Capacitance
Core to Core (pF/m)
268-775-000
Overall
Diameter
(mm)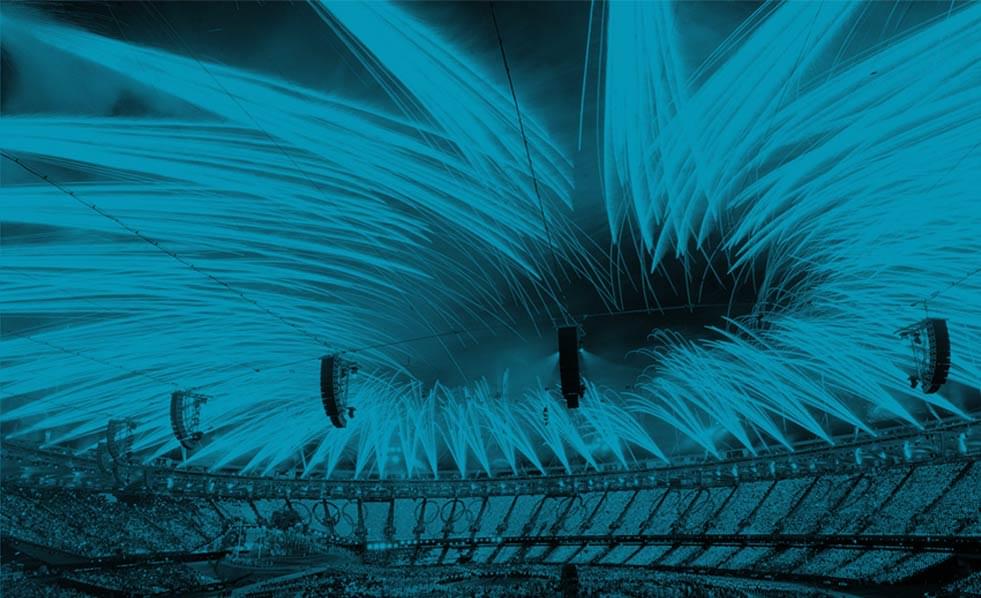 Specification
| | | | |
| --- | --- | --- | --- |
| Part Number | Description | Overall Diameter | Max. Reel Length |
| 268-775-000 | Van Damme Ambicore Power & Signal Multicore 5 A | 11.50 mm | 500 M |
| 268-710-000 | Van Damme Ambicore Power & Signal Multicore 10 A | 14.20 mm | 500 M |
| 268-715-000 | Van Damme Ambicore Power & Signal Multicore 15 A | 15.50 mm | 500 M |
| 268-725-000 | Van Damme Ambicore Power & Signal Multicore 20 A | 17.30 mm | 500 M |
| | | |
| --- | --- | --- |
| Power Elements | | |
| Cable type | PVC Insulated - HO5VV-F | |
| 268-775-000 | 3 x 0.75 mm2 5 Amp | Diameter 6.35 ± 0.15 mm |
| 268-710-000 | 3 x 1.00 mm2 5 Amp | Diameter 7.00 ± 0.15 mm |
| 268-715-000 | 3 x 1.50 mm2 10 Amp | Diameter 8.30 ± 0.15 mm |
| 268-725-000 | 3 x 2.50 mm2 15 Amp | Diameter 9.90 ± 0.15 mm |
| AES 1 Pair | 268-775-000 only | |
| Conductor size | 7 x 0.16 mm, 0.14 mm2, AWG 26/7 | |
| Conductor type | Bare ultra-pure oxygen free copper | |
| Insulation | Foam skin polyethylene | |
| Screen type | 24 µm Aluminium/Polyester foil > 150% coverage | |
| Drain wire | 7 x 0.16 mm, 0.14 mm2, AWG 26/7 | |
| Jacket material | Flexible PVC composite Pebble grey RAL 7032 | |
| Overall diameter | 2.90 ± 0.15 mm | |
| AES 1 Pair | Except 268-775-000 | |
| Conductor size | 7 x 0.20 mm, 0.22 mm2, AWG 24/7 | |
| Conductor type | Bare ultra-pure oxygen free copper | |
| Insulation | Foam skin polyethylene | |
| Screen type | 24 µm Aluminium/Polyester foil > 150% coverage | |
| Drain wire | 7 x 0.20 mm, 0.22 mm2, AWG 24/7 | |
| Jacket material | Flexible PVC composite Pebble grey RAL 7032 | |
| Overall diameter | 3.90 ± 0.15 mm | |
| Overall Construction | | |
| Jacket material | Flexible PVC Composite Jet Black RAL 9005 | |
| Bend radius | 15 x overall diameter | |
| | |
| --- | --- |
| AES 1 Pair | 268-775-000 only |
| Conductor Resistance | < 144 Ω/km |
| Capacitance | 50 pF/m nominal |
| Characteristic Impedance | 110 ± 20% Ohms |
| AES 1 Pair | All other codes |
| Conductor Resistance | < 90 Ω/km |
| Capacitance | 50 pF/m nominal |
| Characteristic Impedance | 110 ± 20% Ohms |