VAN DAMME CAT 6A TOURCAT HYBRID MULTICORES
The Van Damme upgraded Cat 6A hybrid range features 2 and 4 way Cat 6A multicores, 2 Cat 6A and 4 110 Ω analogue/digital audio pairs, and 2 options with power – 2 Cat 6A, 4 110 Ω audio pairs, 1 3 x 2.5mm² HO5 power and 4 Cat 6A, 8 110 Ω audio pairs, 1 3 x 2.5mm² HO5 power. The 23 AWG solid conductor F/UTP Cat cable elements will support Gigabit Ethernet channel link at 100 metres, ideal for the common network protocols used in digital audio and video. The 110 Ω audio pairs are also suitable for DMX512 and other balanced data applications.
Available Colours
Applications
Extended distance tactical cables for Ethernet and Ethernet based protocols. Ideal for use with the Neutrik Cat 6A Ethercon. Suitable for Gigabit and 100 Mbit to a maximum recommended channel link distance of 100 metres.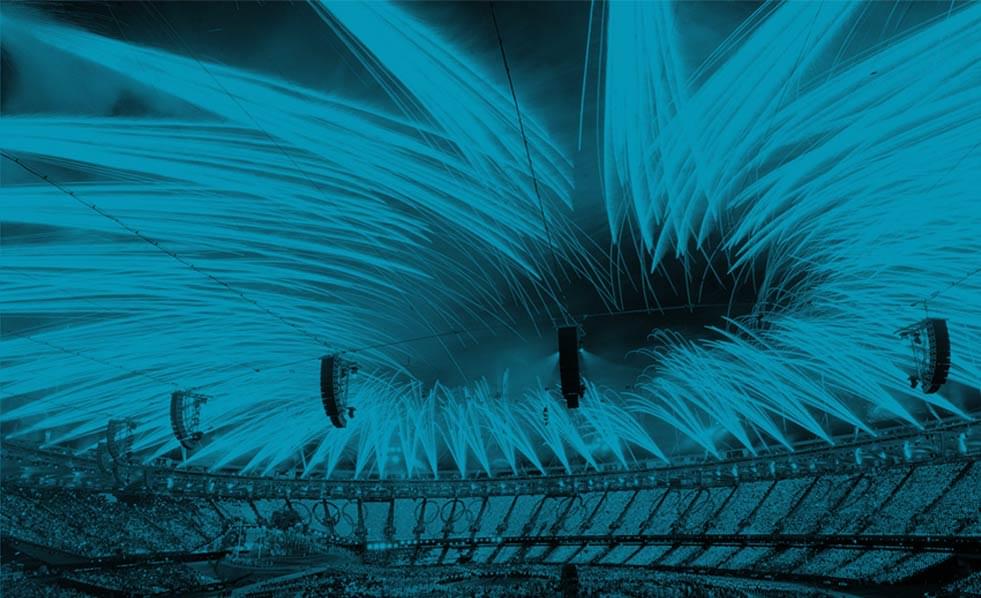 Specification
| | | | |
| --- | --- | --- | --- |
| Part Number | Description | Overall Diameter (mm) | Max. Reel Length |
| 268-662-002 | Van Damme TourCat 2 x Cat 6A multicore | 18.00 | 500 m |
| 268-662-004 | Van Damme TourCat 4 x Cat 6A multicore | 21.40 | 500 m |
| 268-662-402 | Van Damme TourCat 2 x Cat 6A 4 x AES pair multicore | 18.20 | 500 m |
| 268-662-022 | Van Damme TourCat 2 x Cat 6A 2 x AES pair 3 x 2.5 mm2 HO5VV-F power multicore | 20.00 | 500 m |
| 268-622-084 | Van Damme TourCat 4 x Cat 6A 8 x AES pair 3 x 2.5 mm2 HO5VV-F power multicore | 27.00 | 500 m |
| | |
| --- | --- |
| Cat 6A elements: | |
| Conductor Size | 1 x 0.574 mm bare stranded oxygen free copper |
| Conductor type | 1 x 0.574 mm, 0.259 mm2 AWG 23 |
| Insulation | Skin/Foam/Skin Polyethylene |
| Insulation diameter | 1.12 ± 0.02 mm |
| Construction | 4 x twisted pair with PE cross member |
| Screen | Aluminium/Polyester foil |
| Jacket material | Polyurethane (PUR) Jet Black RAL 9005 |
| Overall diameter | 7.30 ± 0.20 mm |
| Audio Pairs: | |
| Conductors | 7 x 0.20 mm bare oxygen-free copper |
| Conductor size | Conductor size |
| Insulation | Foam skin polyethylene |
| Drain wire | 7 x 0.20 mm tinned ultra-pure oxygen-free copper |
| Drain wire size | 7 x 0.20 mm, 0.22 mm2, AWG 24/7 |
| Screen | Aluminium/Polyester Foil |
| Conductor size | 2.5 mm2 20 A |
| Pair jacket | PVC composite Pebble Grey RAL 7032 |
| Power Elements: | |
| Cable type | PVC Insulated - HO5VV-F |
| Conductor size | 2.5 mm2 20 A |
| Overall diameter | 7.80 ± 0.30 mm |
| Overall Construction: | |
| Jacket material | Flexible PVC composite Jet Black RAL 9005 |
| Bend Radius | 10 x overall diameter |
| | | |
| --- | --- | --- |
| Cat 6A elements: | | |
| Impedance | 1 - 100 MHz | 100 ± 15 Ω |
| | 200 - 250 MHz | 100 ± 22 Ω |
| | 250 - 500 MHz | 100 ± 25 Ω |
| Velocity of Propagation | | 74 % nominal |
| Attenuation | 100 MHz | 17.50 dB/100 m |
| | 250 MHz | 27.50 dB/100 m |
| | 500 MHz | 39.8 dB/100 m |
| Audio Pairs: | | |
| Resistance | Conductor | < 85 Ohm/km |
| Capacitance | Core to core | 50 pF/m |
| Impedance | | 110 ± 20% Ohms |